Port-royal @ Rex, Beograd, 25.04.09.




Kad god putujemo zajedno, zlaj i ja stavljamo dva para sluski u plejer i uzivamo, ili uz WoOa ili uz ove italijane (i definitivno je najlepse u vozu u zoru) :) Ono sto meni najvise prija jeste to stanje lepe uznemirenosti koja vodi ka necem jos boljem, a tu su i secanja na talase, more, bol u stomaku prilikom uzletanja aviona.

Sama vest da portrojalci ipak dolaze u goste, prvo (samo) u suboticu, prouzrokovala je scenu kao u crtacima - otvorena usta i kratkotrajnu paralizu :))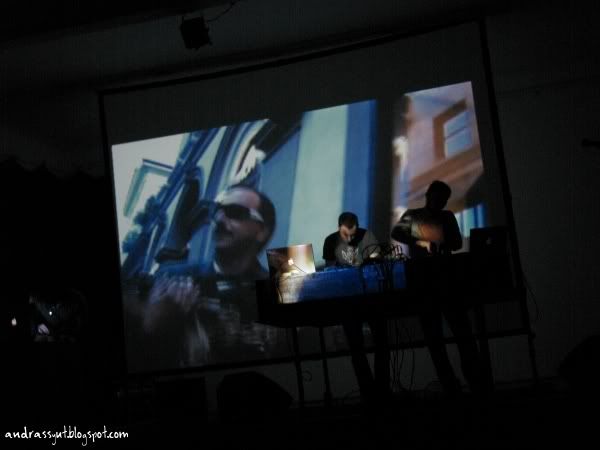 jeste da je proslo vise od 2 meseca od koncerta koji je priredio samo takvo uzivanje...a mozda nije lose ni sad, da vrati na to vece u Reksu :)

koncert - muzika - sve - znali smo sta da ocekujemo, a bilo je jos lepse, zivlje i poucnije :)
svidja mi se jednostavnost i nepretencioznost ovih ljudi, koju su pokazali na koncertu, kroz muziku i filmice iza njih. kako smo komentarisali, mozda je moglo biti vise "zivo" ali nismo nasli neku pravu zamerku. filmici - ni to nije nista prvi put vidjeno, ali lepo stopljeno sa svim. izbor pesama..mmmmmmmmmm. i opet to nesto sto ne da mira, pokrece srce i divnu jezu.
ne bih davila vise sa svojim osecanjima, a ni ne umem lepo da pisem, samo kratko - prelepa "svirka", meni dovoljna za ovu godinu.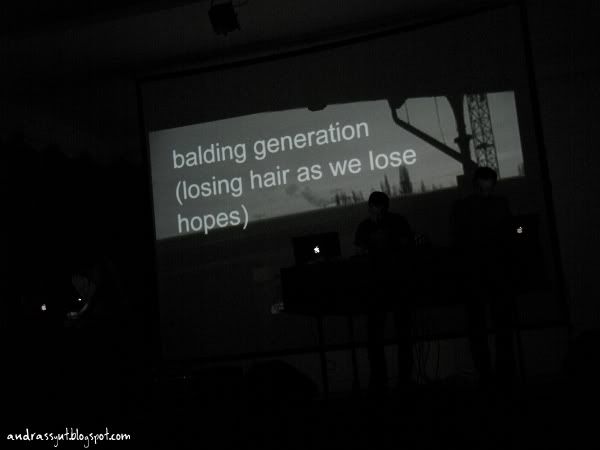 aparat mi je malo tezak, otud drmusanje tokom snimka, kao i pre. a povremeno sam skakala ne bih li videla sta pise iz njih. uskoro cu upladovati samo audio zapis sa snimaka, te eto :)
tu je skoro ceo koncert (uz dozvolu benda)














--
bilo je dodatno lepo videti jos dragih osoba pored nas, tog glavnog krivca za ljubav prema portrojalu, kako uzivaju. hvala m. danas me je obradovao: bice ih troje uskoro, uh.. :)